AND A GOOD TIME WAS HAD BY ALL!! SEE NEW REUNION PHOTO PAGE FOR PICTURES!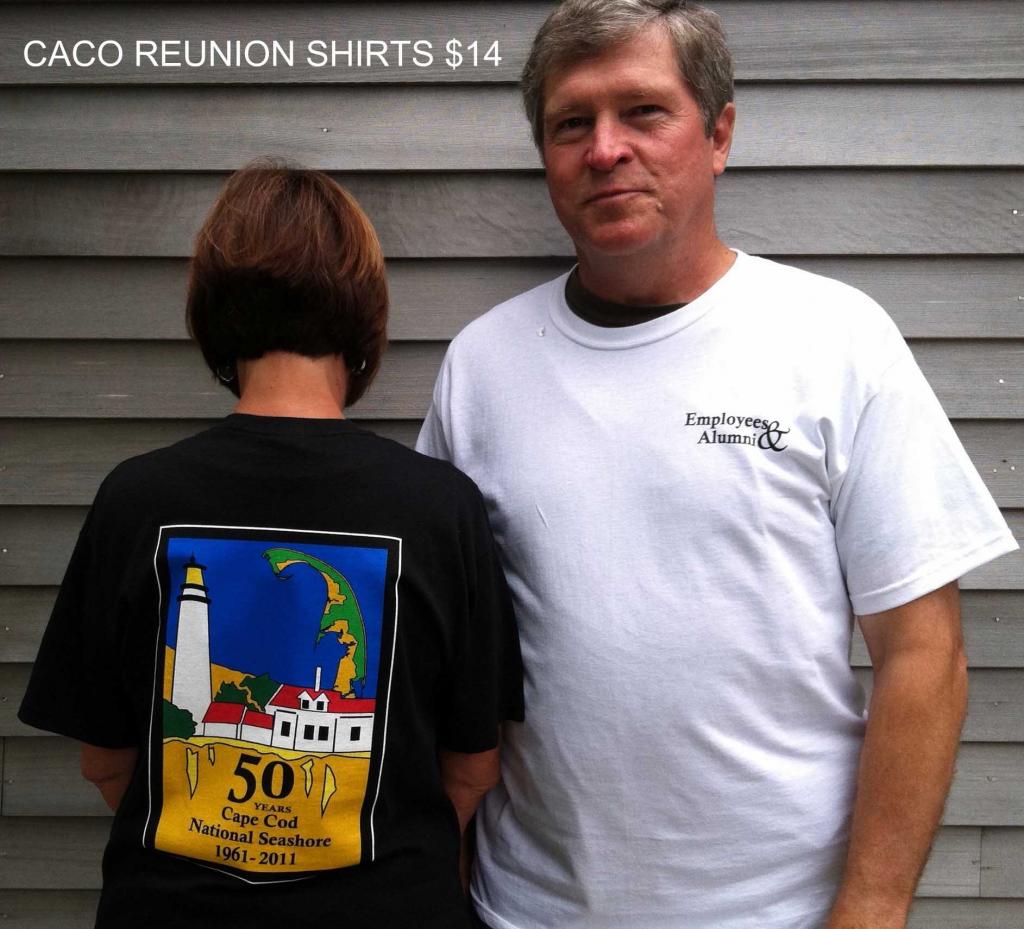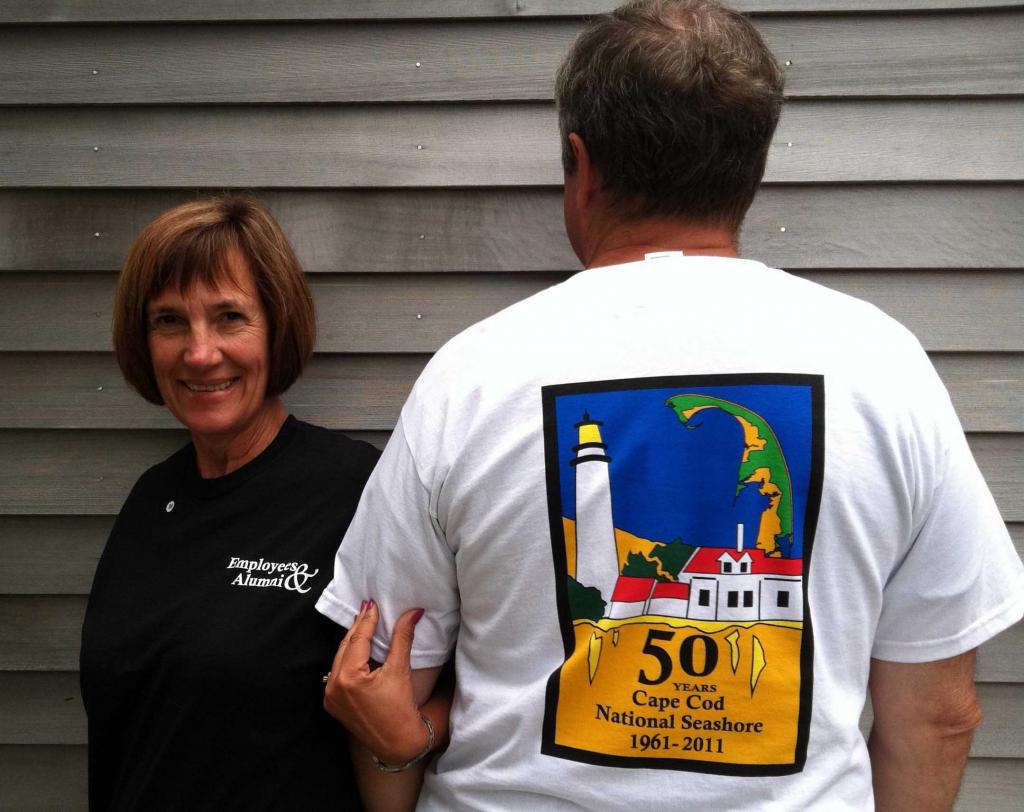 CACO EMPLOYEE/ALUMNI T-SHIRTS available for $14 through the Employees Association. Sizes S, M, L, XL, and XXL. Colors white or black. If you wish to pre-order, send size and color with your registration form and shirts will be held until your arrival at the reunion. Make checks payable to CCNS Employee Association.
See Merchandise page for additional items.
"If you're fond of sand dunes and salty air, quaint little villages here and there, you're sure to fall in love with Old Cape Cod."
For many, Patti Page's recording of "Old Cape Cod" in 1957 captured the ambience and character of the Outer Cape, much of which has been preserved since President Kennedy signed legislation establishing Cape Cod National Seashore in 1961.
As part of Cape Cod National Seashore's 50th anniversary celebration, employees and alumni, volunteers, families, and partners, are invited to return on September 16-18, 2011 to refill their shoes with sand, visit old stomping grounds, share stories, and rekindle friendships.
Logo developed for Cape Cod National Seashore's 50th anniversary by Nauset High School student Joe Fish